Does your teacher ask you to write a persuasive essay and you do not even know where to start? Do not worry, because if you're reading this article then you already understand the importance of the persuasive essay structure. The correct structure of the essay is key to the successful writing of your paper. That's why in our guide, we'd like to share with you some tips that will help you to understand how to write a persuasive essay outline, and finally see what a perfect example of persuasive essay outline looks like.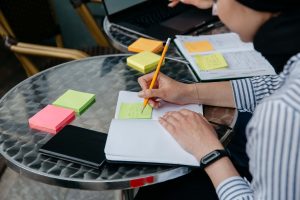 What Is Persuasive Essay Writing?
If you want to find out how to create a perfect persuasive essay outline, and what persuasive essay format to use, then first of all you need to understand the essence of this work. A persuasive essay is a type of academic writing that aims to convince your readers of your point of view. So, as you may already understand, after checking your essay your readers should be convinced by your point of view. To make that happen first of all you need to create a logical outline, so later it will be easier for you to create and also confirm your own logical and evidence-based position.
A persuasive essay is a special piece of writing that will help you to understand how to defend your position with facts, and participate in the discussion. And we assure you that these skills are important in both academic and professional spheres.
How to Write an Outline For a Persuasive Essay?
Since we have already found out what is a persuasive essay, it's time to find out how to write a logical outline for a persuasive essay. That's why we have decided to divide the process of creating the structure of a persuasive essay into three sections. As you may already have guessed these parts will be an introduction, the main part, and the summary. These parts are essential parts of a persuasive writing outline. And we'd like to take a closer look at each of them, so it will be easier for you to create your persuasive research.
Persuasive Essay Introduction
An introduction is a part of the essay that defines a good writer from the bad one. This paragraph is a great way to convey the idea of your persuasive essay to your readers. A good and correct persuasive essay should always has a thesis statement – the main idea of your paper, that will reflect your position on the discussed subject. But a great essay besides a thesis statement essay should contain a hook – a short and intriguing sentence that will make your readers interested in your piece of writing.
You need to write in such a way, so all your readers will burn with impatience in order to find out more about the discussed subject. But of course, it will be best if your thesis will also be a hook that will catch attention. It sounds unbelievable, but be sure that with practice, you will achieve the level when readers burn with impatience only by reading a single point of the introduction.
Persuasive Essay Body Paragraph
The body of your persuasive essay is the most massive part of your work. Usually, the body of the persuasive essay is divided into several paragraphs. The total amount may differ, since some topics may require more or fewer paragraphs to explain your point. However, unusually this amount varies from three to five paragraphs, this amount is enough to disclose the purpose of writing and explain the topic of discussion. Usually, each paragraph will contain its own argument, however, you're free to add more of your ideas and points into one section. To sum up, this part of your essay is a section where you need to disclose and explain your position with the help of trusted sources, solid pieces of evidence, and irrefutable facts.
Persuasive Essay Conclusion
The conclusion is an indispensable part of any outline of a persuasive essay. In this part of your paper, you will summarize all information that you have provided to your readers in the previous parts. However, you need to remember that the conclusion of your essay is the part where you should not include any new information. To make your essay look as professional as possible, you need to remind your readers about how relevant your topic is. Also, you can repeat the thesis statement that you presented at the beginning of your speech and of course present solid conclusions regarding your work.
Persuasive Essay Outline Template
We totally understand that it may be challenging to create persuasive essay outlines, especially when you're doing this for the first time. That's why in this "outline for persuasive essay" section we decided to provide you with a persuasive essay outline sample, so it will be easier for you during writing a persuasive essay outline for your project. The truth is that many students skip the part of creating a solid plan for their paper, and this way reduces their chances for success. In case you want to increase your chances for success check our example of an outline for a persuasive essay.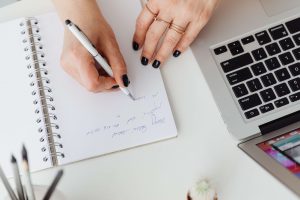 Introduction
Thesis statement
A brief introduction to the topic
Hook for catching attention
Transition to the body.
Body
Dividing to the paragraphs
Topic sentence
The separate argument for each paragraph
Evidence.
Conclusion
Remind of your thesis statement
Repeat your points to show strength position
No need for new facts
Finish with a rhetorical question.
Persuasive Essay Format
A standard college-level persuasive essay outline is not all that you need to write to get a good paper. Writing a persuasive essay outline is a real art, but there is another important part of your paper to which you should also pay exceptional attention. As you already understood we are talking about an essay format. The format is an essential part of your paper, like everything we've already talked about before.
Usually, the standard formatting for a persuasive essay requires using the 12pt font, double spacing, with a word count between 500 and 1500 words. As a font, you can also use Arial or Times New Roman. But of course, you should not forget about including requirements from the assignment your teacher gave to you.
Need Help With Persuasive Essay Writing?
"How to write an informative essay or a persuasive essay" task might become quite a challenge, but you should not worry about this, since the solution already exists. As soon as you receive your assignment you can reach out to our professional paper writing service and we'll handle your paper in the best possible way.
To receive an A+ for the persuasive essay, all that you will have to do is sign up on our platform by providing your email, provide us with the requirements for your paper, and buy essays. After this, we'll immediately assign a suitable writer to your order, and he'll start the writing process immediately. Of course, you will be able to check the status of your paper, by communicating with us, but in any case, the finished paper will be in your email inbox at the agreed time.
FAQ
How to write a persuasive essay outline?
To write a persuasive paper outlines first of all you need to check your assignment and understand all the requirements. After that, you need to come up with the topic of your paper, and start brainstorming. Do not expect that you will create a perfect outline the first time. Be ready that it may take some time. We suggest you write a draft and divide it into three parts, and after that fill it with the necessary paragraphs.
Do you have a persuasive essay outline template?
We have been ready for this kind of question. And that's why our writing experts have created a universal persuasive essay outline template that you can use in the writing of your own papers. We assure you that after some editing, you will suit it to any topic and of course to any subject.
What is the format of a persuasive essay?
The good news is that the format of a persuasive essay is pretty standard, so you will not have to invent a bicycle during the formatting of your paper. To create a good persuasive essay, you are free to use Times New Roman or Ariel with 12-size font, and double spacing, and of course do not forget about the correct formatting of the sources.
Where can I get an example of a persuasive essay outline?
As you may already have guessed, we will be happy to provide you with any kind of help. That's why you will be able to reach out to our service to receive a persuasive essay outline for any topic.