The Story Of Your Successful Study: Personal Statement Writer Service
Are you facing the daunting task of writing a personal statement for your college application or job interview? It's a crucial piece of writing that can greatly influence your chances of success. Crafting a personal statement that stands out requires skill, creativity, and a deep understanding of what makes you unique. This is where a personal statement writer online service can be your greatest asset.
4,7
Based on 1332 reviews
Your Personal Statement Service is Secure with Essay.org
Discover why students worldwide choose our personal statement assistance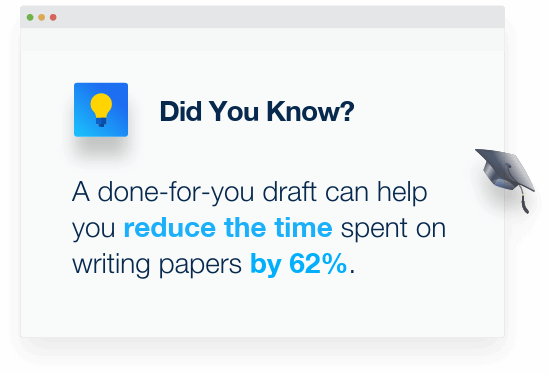 Our service strives to simplify the learning process for thousands of students and offers numerous guarantees, giving you the confidence to depend on us:
Legal service
We assist students fully legally, operating within the framework of relevant laws and regulations.
Totally confidential
We care for every client who turns to us, ensuring their complete anonymity is guaranteed.
100% Plagiarism-free
Our service offers professional writing services and collaborates exclusively with top-tier writers who ensure the uniqueness of every paper.
Up-to-time result
Our experienced service experts have handled similar tasks for many years, delivering swift and efficient results.
Money back guarantee
We prioritize the comfort and peace of mind of the students who choose our service. Therefore, we offer a money-back guarantee if you're dissatisfied with the paper's quality.
Customer Testimonials
It might seem unbelievable, but our personal statement writing service has dissatisfied no client. When they requested, "Write my personal statement for me, please!" they received a comprehensive package of services with just a few clicks. Rest assured, our feedback is consistently positive.
"I'm happy with the writer's work. My essay was completed promptly and with great attention to detail."
"It's perfect. I requested a sentence rewrite, and it was handled swiftly and professionally."
"I'm satisfied with the writer's performance. My personal statement was finished promptly, as per the deadline."
"I am grateful to my writer for crafting my personal statement exactly as I desired."
"Your work on my personal statement was outstanding! I rarely find the need for edits when using writing services, and I'm genuinely thrilled with the final result."
"You've done an exceptional job on my personal statement! I couldn't be happier."
Chosen by Students from Top Universities:










Affordable Personal Statement Help
Our service offers the most budget-friendly prices, ensuring that every student, regardless of their financial situation, can afford to have us fulfill their "write my personal statement for me" request. The order's cost may fluctuate based on the number of pages, academic level, and deadlines, so please use the online calculator to determine the exact pricing when placing your order.
Essay
Assignment
Research Paper
Case Study
Term Paper
Business Plan
Report
Editing
Proofreading
Coursework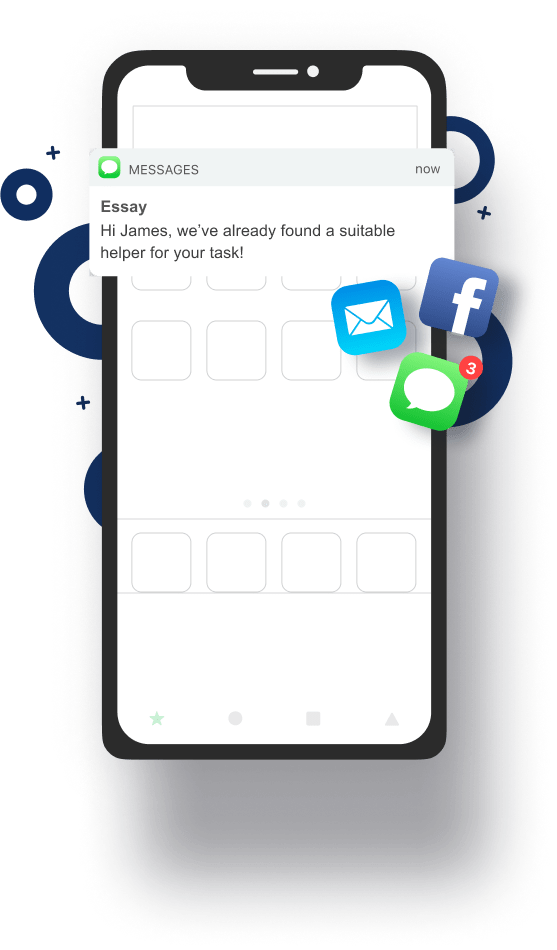 We Write Personal Statements and More for You
Apart from seeking our experts to "write my personal statement," our professional writers are prepared to assist you with various other assignment types:
Paper formatting
Select your preferred style (e.g., APA, MLA), and your writer will format the text to meet those specifications.
Free revision
If your order doesn't meet your requirements, you have a 14-day window to request additional revisions, and you can do so unlimited times.
Unlimited references
We are prepared to explore diverse sources to ensure your personal statement is both informative and engaging.
Title page included
To prepare your paper for submission, we include a well-formatted title page with every order.
Plagiarism check
We provide exclusively original papers that undergo a double plagiarism check.
How Our Writers Approach Your Personal Statement
Our 24/7 support team is dedicated to addressing your concerns and providing optimal solutions. The initial step in partnering with Essay.org involves requesting to "Complete my personal statement!" through various phone, email, or online chat channels. Follow this step-by-step guide to place an order.
Include your individual requirements
To ensure a clear understanding of how to proceed with your personal statement, your first step is to complete the application form on our website and attach your instructions. Be thorough in providing all necessary details, even if they seem apparent. Remember to specify your deadlines and select the type of work. Additionally, you can choose a referencing style, such as APA, MLA, Harvard, etc., and indicate the desired academic level of writing.
Make a payment
You can pay for the completed personal statement using credit or debit card funds. Rest assured, we accept MasterCard and Visa, ensuring secure transactions. What's more, there are no hidden fees for our assistance.
Track the writer's progress
You can monitor the writing progress through your customer account after requesting, "Write a personal statement for me" and completing the payment. Additionally, you can inquire about any necessary revisions through direct chat with your assigned author.
Get your flawless personal statement
Rest easy when you request "Help me with my personal statement" on Essay.org. We ensure timely delivery of your completed paper, allowing ample time for review. We'll quickly notify you when your paper is ready and has been thoroughly checked, so you can download it whenever you get a chance.
Find a Perfect Writer for You
Feel free to contact our top-notch authors with your request; our service experts will be delighted to assist you. Every English writer on our team has undergone a thorough background check before joining, ensuring they have the expertise to complete your assignment flawlessly!
Olivia Scott
English, Literature & Philology
Hi! For 9 years, I've worked as a researcher, writer, and essay specialist for many respectable companies. I am passionate about my fields of study and have completed many papers for university students.
Douglas Anderson
Health Sciences & Nursing
I am a committed professional with over a decade of experience in health sciences and nursing. My dedication centers on precision and ensuring client satisfaction in all my endeavors. I'm passionate about helping students with their papers and can help you overcome challenges.
Nathan Clark
Marketing & Finance
I'm a creative and dedicated specialist with over five years of experience. I have a genuine passion for writing and a solid commitment to assisting students with their papers. My approach is characterized by responsibility and a goal-oriented mindset. I consistently strive to surpass the expectations of every customer.
Diane Wilson
Political & Social Sciences
As a seasoned researcher and writer with over a decade of experience in paper composition, I've crafted numerous student personal statements, including those with tight deadlines. Through my dedication, reliability, and ability to meet any timeframe, I can assist you in achieving excellence with your personal statement.
Martha Moore
Psychology
With a decade of experience as a writing specialist, my educational background has equipped me with the essential skills. My extensive experience working for clients reinforces this expertise. I possess in-depth knowledge of Psychology and provide both prompt and high-quality service.
Sean Thomas
Law
What motivates my work? It's my passion for words and creativity! With ample experience crafting diverse student works and producing strong law papers, my guiding principle is an unwavering commitment to quality. I take great pride in delivering accuracy, efficiency, and top-notch customer service. Let's collaborate!
Keith Mitchell
Economics & Finance
I have vast experience working as an assignment doer for economics and finance. Writing for students is typical for me, and I am competent at almost any assignment type and research methodology. If you're struggling with your personal statement, I am here to lend you a helping hand.
Billy Flores
Biology & Natural Sciences
I have a substantial history of working with online companies as a writing specialist and serving as a personal writer for international students. I can format your work in multiple styles and research using various methods. Additionally, I'm readily available and enthusiastic to discuss your upcoming projects.
FAQ
Why should I hire a professional personal statement writer?
Hiring a professional writer ensures that your statement is expertly crafted. It will effectively communicate your unique qualities and aspirations, increasing your chances of standing out among other applicants.
The Role of a Personal Statement Writer
A writer is a professional with a talent for transforming your personal experiences, aspirations, and qualities into a compelling narrative. They understand the art of writing a statement that not only showcases your achievements but also reveals the essence of your personality.
Whether you're a high school graduate seeking admission to your dream college or a professional aiming to advance your career, a personal statement writer can help you convey your message effectively. They are experts in the delicate balance between humility and self-assurance, crafting a paper that leaves a lasting impression.
Your Solid Helper: Writer for Personal Statement
A writer for personal statement is your collaborator in the journey to success. They recognize that everyone has a unique story to tell, and they have the writing prowess to do it justice. Your personal statement is not just a document; it's your voice, your aspirations, and your chance to make a memorable impression.
By working with a skilled writer for your paper, you ensure that your writing is not just good but exceptional. Your statement becomes a powerful tool that sets you apart in a sea of applicants. It's a reflection of your commitment to goals and dedication to achieving them.
In a world where first impressions matter more than ever, entrusting your personal statement to a personal statement writer service is a wise choice. It's an investment in your future, a decision that can open doors to opportunities you've always dreamed of. So, when you need to write your academic assignment, remember that there are skilled authors ready to assist you.
Excellent Papers with a Professional Personal Statement Writer
When it comes to writing your personal statement, you want it to be more than just words on paper. You want it to be a compelling narrative that showcases your unique qualities, experiences, and aspirations. This is where a professional personal statement writer can truly make a difference.
What a Professional Personal Statement Writer Brings to the Table
A professional personal statement writer possesses the skills and expertise to turn your thoughts and experiences into a well-crafted statement. They understand the nuances of effective writing, knowing how to engage the reader from the very first sentence.
With a professional writer, you can expect:
Clarity: Any academic paper needs to be clear and concise, conveying your message effectively. A professional writer can ensure that your ideas are presented in a structured and coherent manner.
Creativity: Your assignment should stand out. Professional writers know how to inject creativity into your writing while staying true to your unique story.
Grammar and Style: Writing errors can detract from your message. A professional writer will meticulously edit your statement, ensuring flawless grammar and a polished style.
Engagement: A well-written paper should captivate the reader. Professional writers have the skill to create an engaging narrative that holds the reader's attention.
Personal Statement Writer Service: Your Path to Success
A personal statement writer service is not just about getting your statement written; it's about ensuring your success. Your personal statement is often the first impression you make on admissions committees or potential employers. It's a reflection of your commitment to your goals and your ability to communicate effectively.
By hiring a professional personal statement writer, you are investing in your future. You are taking a proactive step toward achieving your dreams. Your personal statement becomes a powerful tool that sets you apart and opens doors to opportunities you may have never imagined.
So, when faced with the task of writing such a paper, consider the impact that a writer can have on your study. It's not just about writing; it's about crafting a path to a brighter future.
Hire Personal Statement Writer: Your Gateway to Excellence
The decision to hire a writer for personal statement can be one of the most significant steps in your academic career. It's a choice that demonstrates your commitment to presenting the best version of yourself to colleges, universities, or prospective employers.
The Benefits of Choosing A Personal Statement Writer
When you hire personal statement writer, you gain access to a wealth of benefits:
Expertise: Professional authors are always ready to write your paper. They understand what admissions committees and employers look for in a standout statement.
Time Savings: Writing a compelling personal statement can be time-consuming. By hiring a writer, you free up your time to focus on other important aspects of your application or career preparation.
Customization: Personal statement writers tailor your statement to your unique experiences and goals. It's a personalized approach that ensures your statement resonates with your audience.
Confidence: Knowing that your paper is in the hands of an expert can boost your confidence. You can submit your application or attend interviews with the assurance that your statement stands out.
The decision to choose the personal statement writer for hire is an investment in your future. It's a step toward achieving your academic and career aspirations. So, if you're seeking excellence and want to make a lasting impression, consider the advantages of hiring a writer.
Personal Statement Writer Online: Your Convenient Solution
In today's digital age, convenience is key. An online personal statement writer can provide you with a hassle-free solution. Main advantages of to buy personal statement from our service:
Accessibility: Online writers are accessible from anywhere, allowing you to collaborate with experts regardless of your location.
Flexibility: Online services offer flexibility in terms of communication and document sharing. You can easily convey your requirements and provide feedback.
Timeliness: Online writers often work efficiently to meet deadlines. You can expect timely delivery of your personal statement.
Diverse Expertise: Online platforms often have a pool of writers with diverse backgrounds and expertise. You can find a writer who aligns with your specific needs and field of study or career.
When you decide to order us to write your assignment, you're opting for a convenient and effective way to enhance your application or job prospects. It's a modern solution that ensures your paper shines brightly, all while fitting seamlessly into your busy life.