Do My Math Homework Easily and Fast
Welcome to a world where math is essential for academic and professional success. Essay.org offers "do my math homework for me" services to help students and professionals overcome complex mathematical challenges. Our dedicated team of math experts provides solutions that empower your journey, bridging the gap between confusion and clarity. Welcome to a world where complex math problems become opportunities for growth, understanding, and success.
4,7
Based on 1,332 reviews
Why Choose Our Homework Help Website
Thanks to an expert, you can get your homework done even at the last minute here!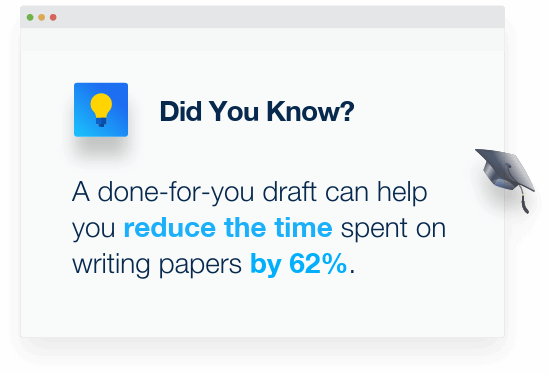 If you're looking for professional help with homework, Essay.org is a good choice. Well-practiced experts in various academic disciplines work at every educational level: high school, undergraduate, master's, Ph.D. They do every homework according to your specifications and provide Turnitin-friendly content. Any work type is available, so whether you need a math problem solver or
essay writer
, we'll find a perfect match for you. Make an order and save on your time!
60+ fields covered
From History to Economics, we have relevant writers on board.
Practiced experts
Every academic writer has 5+ years' experience under their belt.
No-plagiarism content
We deliver reference-rich content made from the ground up.
Credible sources
Each of the works is supported by acknowledged scholarly papers.
Customer Feedback
Check out the reviews that students share about our homework help.
"You did a fantastic job on my homework! No revisions were required, not even grammatical ones, which is unusual when hiring writing services. I'm pleased with the outcome!"
"I am quite pleased with the job done by writer #162964. My homework was completed on time and in great detail."
"Perfect, without a single error. When asked to redo one of the sentences, it was done professionally and immediately."
"This homework was excellent. I got the highest grade from my professor. There was absolutely no plagiarism! My writer exceeded my expectations."
"The writer was extremely quick, completing my homework in 3 hours. I highly recommend it."
"I'd want to express my heartfelt gratitude to my writer. I appreciated that he worked on my homework till I was completely happy. Thank you once more. I couldn't have done it without you."
Chosen by Students from Top Universities:










What Homework We Can Do
Mathematics
Statistics
Business
Management
Finance
Law
Computer science
Economics
Marketing
Accounting
English
Proofreading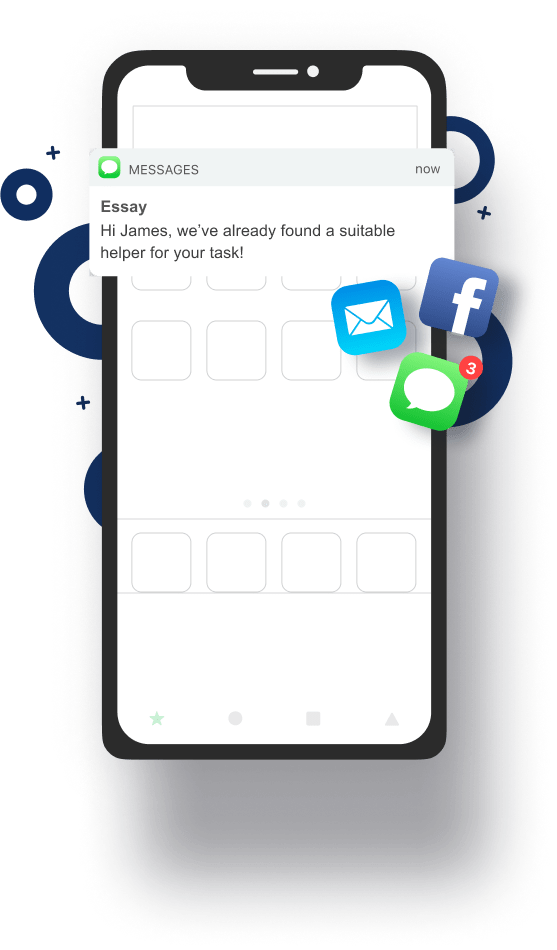 How We Work on Homework Help
Discover the steps that experts take to provide the best-ever help with homework.
Following instructions
We analyze the task specifications and comply with them in detail.
Originality check
Your homework is checked for plagiarism with Turnitin-like software.
Quality assurance
Expert proofreaders ensure error-free content, grammar, and format.
Edits at your request
After you get online homework help, we make free corrections if needed.
How It Works
Just 4 simple actions distance you from online homework help.
Make your order
Provide your requirements using the order form or Chat.
Pay for homework
Move on to secure payment with your credit or debit card.
Control the process
Sign in to the Customer Area and track the order progress.
Get your homework help
Download your homework as soon as the expert finishes it.
Meet the Best Homework Experts
Look who guarantees you homework help and does well on this promise.
Betsy Williams
Mathematics
I am a devoted professional with more than 10 years of experience as a Mathematics specialist. In the job I do, I aim for accuracy and the best level of client satisfaction. I am enthusiastic about providing math homework help, and I can turn your problem into a success!
Bill Lions
English, Literature & Philology
What is it that motivates me? Words and creativity are two of my favorite things! I have extensive expertise in editing a wide range of written materials as well as doing excellent student homework. Quality is my principle, and I take great delight in reaching the greatest standards of accuracy, efficiency, and customer service. Let's collaborate!
Keith Newman
Journalism & Mass Communications
Hi! I have worked as a researcher, writer, and homework expert for numerous reputable firms for the past 12 years. I am enthusiastic about my areas of expertise and have done many home assignments for university students. For me, no task is too difficult.
Ron Barbera
Business & Management
I hold a doctorate in Business and Management. I've worked as an editor and writer for a number of online services, as well as a personal writer for international students. I am skilled in a variety of formatting styles and research methods. In addition, I am approachable and willing to talk about your upcoming homework.
Lisa Chesterson
Marketing & Economics
I'm a professional researcher and writer with over a decade of experience writing for both fun and profit. I've authored many student papers and done a lot of homework. I can assist you in performing your home assignment outstandingly by working hard, being dependable, and meeting any deadline.
Nancy Coopers
Law & Political Science
I'm the perfect choice if you require a superb expert to do Law or Political Science homework according to your specifications. I have a master's degree from Harvard and have completed 10,000+ assignments.
FAQ
Get answers to the things students want to know most.
Can I pay someone to do my math homework?
Absolutely! We understand that math assignments can be daunting. Our "do my math" experts are here to lend a helping hand and ensure you get the assistance you need to excel in your math coursework.
Do My Math Homework of Any Kind
The world of mathematics is vast and fascinating, with many topics. Our "pay someone to do my math homework" services offer expertise in various mathematical domains, including algebraic adventures, calculus, statistical insights, geometry, number theory, complex analysis, mathematical logic, applied mathematics, mathematical modeling, and abstract algebra.
Our "do my math homework for me online" writers are well-versed in algebraic concepts, solving equations, and working with matrices. Our mission is to guide students through this intricate terrain, providing clarity, support, and expert solutions across various mathematical topics.
Do My Math Homework for Me – Personalized Approach
"Do my math homework online" offers personalized solutions for students facing complex mathematical challenges. Our approach is centered around specific requirements, academic-level considerations, and an objective-centric process. We adjust their solutions accordingly, doing mathematical challenges across academic levels. For those who value a learning-centric approach, we provide step-by-step guidance to simplify complex concepts and foster a deeper understanding of the subject.
Our "hire someone to do my math homework" writers bring creativity to problem-solving, ensuring solutions are tailored to specific challenges. They are adaptable to feedback and make adjustments based on input. Their unique approach to math homework ensures each task is as individual as the mathematical problems it addresses.
Pay Someone to Do My Math Homework – Hire Only the Best Writers
Our "Do my homework math" service has a team of expert math writers with advanced degrees and a passion for the subject. Their research capabilities enable them to effectively gather, analyze, and interpret mathematical data. They provide clear explanations for each answer, ensuring effective communication.
They take a personalized approach to each "do my online math homework" assignment, tailoring solutions to specific requirements, academic levels, and objectives. Their commitment to excellence is not just a goal but a commitment to deliver top-notch solutions that meet and exceed your expectations. They offer ongoing support, ensuring you have a reliable resource for your mathematical questions.
Guarantees You Get While Asking Us "Help Me Do My Math Homework"
Before we go into the specifics of our guarantees, it's essential to understand that your satisfaction, success, and peace of mind are at the forefront of all we do at the "pay to do my math homework" service. We take great satisfaction in doing math homework and a complete support system that encourages students and professionals in their mathematical aspirations.
Our dedication to excellence, dependability, and integrity is more than a pledge; it is an integral part of who we are. As we provide our assurances, please know that they are more than just words on a page; they represent the foundations of our dedication to your academic and professional success.
Do My Math Homework Online on Time
"Do my math homework for money" prioritize punctuality and ensure timely delivery for students and professionals. We offer academic punctuality, time for review, revision flexibility, comprehensive solutions, and schedule adherence. We cater to professional deadlines and ensure the timely completion of your homework. Our "hire someone to do my math homework" team coordinates effectively, prioritizing time and ensuring effective communication.
We prioritize meeting urgent deadlines and offer support for assignments due in a matter of hours. Timely delivery is not just about meeting deadlines; it's about providing peace of mind. By choosing us for your help with homework, you're choosing assurance of punctuality and the freedom to focus on what truly matters in your educational and professional pursuits. Our commitment to doing everything on time is a testament to our dedication to your success and the importance of meeting deadlines in your academic and professional journey.
Pay to Do My Math Homework Less Than in Other Services
Our "Help me do my math homework" company offers high-quality math assistance to all without burdening students' finances. We provide cost-effective solutions, including student-friendly and transparent pricing, value for money, tailored packages, discounts, and promotions.
We offer a range of "do my math homework online" packages and pricing options to cater to specific needs, whether you need assistance with a single problem or ongoing support throughout a course. The pricing structure includes all charges upfront, ensuring transparency and no hidden costs. The "do my math homework for me online" is committed to providing the best possible value for your investment in mathematics assistance, ensuring that your investment results in a positive and valuable experience.
Do My Math Homework Privately
We prioritize privacy and confidentiality in our services. We ensure it by protecting personal information, providing secure data handling, and adhering to a non-disclosure agreement. Our communication channels are encrypted, and we offer anonymous interaction options. Our confidentiality practices align with industry standards and legal requirements, ensuring ethical and responsible data handling.
Order "Do My Homework Math" with Us!
To excel in math, simply place your "do my math homework online" order by filling out a simple form with your specific math homework details, including requirements, academic level, and objectives. We will provide a quote based on the "do my homework" information, offering exceptional value. Secure payment options include credit and debit card payments, allowing you to choose the best method.
Our team will review your order and assign a math expert specializing in the relevant field. You can communicate directly with the expert to discuss specific details or preferences.
Don't hesitate about "Can you do my math homework?" question anymore! Our expert will diligently work on your homework, ensuring it meets the highest standards of accuracy and quality. You will receive your solution on time, allowing ample time for review and revisions.
Enjoy your success with our "do my homework" assistance; your satisfaction is our priority. Place your order today and experience the difference expert math assistance can make in your academic and professional life.