How to Write a Book Essay
Book essay writing is an omnipresent assignment imposed by many professors, especially if you are dealing with literature constantly. An essay on a book is usually a way for your teacher to get proof that you gained something from analyzing this book. They want to make sure that you read the book, thus having some personal thoughts that you'd like to express. Also, writing an essay is quite helpful for developing your skills at articulating thoughts. If you want to know how to write a book essay, then we are here to help you understand it in detail.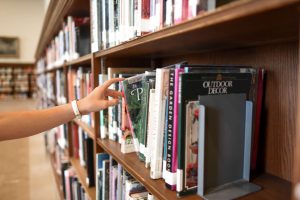 What to Consider Writing an Essay on a Book
What is different from your usual essay, is that you need to express your thoughts after reading a certain work and then choose a direction to go from. It is a combination of character analysis combined with your personal feelings on the work that ultimately culminates in the creation of an expressive critical essay on a book. But how to write an essay about a book? Mind you, a professional essay on a book consists of certain criteria, that like chemical compounds create a proper reaction from a reader's perspective:
This is the flair that you base your essay upon. This is when you're creativeness comes to play, you want your essay to be unique
The way you structuralize sentences and pick certain words for your essay.
The basic structure of an essay, which usually consists of an introduction, main body, and conclusion.
Your essay bears an informative approach, being somewhat emotive to express personal thoughts on a particular book.
📚 How to Prepare for Book Essay Writing
Before writing an essay about a book, you need to think clearly about which plan to use, so that the flow of thoughts lines up into coherent, logical sentences.
How to start off an essay about a book? Immediately after receiving the topic of the essay, ideas and images will begin to arise in your head (of course, if you have read the work). On a rough sheet of paper, sketch the phrases or words that first come to mind. Then they can be developed into a whole essay.
So, think carefully about what you want to say about the topic. Then write down your thoughts on paper in a column. And then decide in what order you want to display these thoughts on paper. This is necessary for a clear and distinct structure of the work.
Read the Book Exhaustively
So how to start an essay about a book? Naturally, the main path to successfully writing an essay on a book is to more or less know the contents of the story. We're not talking about remembering every single character trait or knowing the gist of each internal monologue. Just focus on what you find alluring about the story, trying to create the idea from a scene that you enjoy in particular. Then you can connect this scene to the character development, thus proving a point that even the smallest scene can influence the overall conclusion of the story. Plus, not knowing the story will make you unable to bring in examples, thus making you obliged to order an essay online.
Make Up One's Mind About the Topic
How to write a book analysis essay perfectly? Another important thing about approaching a book essay is setting up an idea you'd like to share with the readers. Do you want to lead to a positive conclusion, something philosophical, or go in the direction that no one previously dared to? The idea here is that you need to create a point to focus on and try not to digress from it as much. Do you want to show how the hero struggles with basic human needs? If so, then don't describe scenes where they do the opposite.
Prepare an Outline
How to write an analysis essay on a book? You have to think of a good outline. An outline is a sort of plan that you don't want to diverge from. Planning is one of the fortes of humanity and without it, your essay might sound clunky and chaotic. Jumping randomly from point to point won't get you high scores. Imagine creating an overarching ladder where your point gets stronger and stronger due to the logical nature of your essay. Think about how you want to start your essay, the quotes to strengthen your point, and the natural conclusion you'd like to bring your readers to. This is the gist of an outline.
Don't Forget About Quotes
Another important aspect of how to write a book analysis is quoting a character to properly refer to a particular scene. An essay usually implies that you have access to all the resources you need, so it wouldn't pose difficulty to look up a direct quote of a character that correlates with your thoughts. This is extremely important for professors as they want to be persuaded that you know what you are talking about. This is especially true if they are a fan of the story you are writing an essay on. People usually look for like-mindedness, being extremely happy about seeing someone agreeing with them.
📑 How to Structure Your Book Analysis Essay
How to introduce a book in an essay? Like any essay, a creative writing paper in literature consists of several elements:
Introduction.
Definition of the problem, its relevance.
The formulation of one's position.
Arguments that support it.
The structure of the final essay on literature should be clear. Do not make too many paragraphs, but do not break the text into many small passages.
How to Start a Book Analysis Essay?
In the introductory part, the information should be written as if it were read by someone completely unfamiliar with the problem. Here you need to reveal the topic, the problem, and the relevance of the essay. The questions you can put in front of you will help with this:
What work are you writing your essay/essay on?
What do you know about the author of the work?
What is the genre of the work (comedy, drama, novel, etc.)? What aspects would you like to explore in your work?
Writing a Thesis Statement
How to start a paragraph about a book? You are in need of a thesis statement. A thesis statement is the main element for creating a perfect introduction and is your cornerstone to transition to the main body. It is a sentence where you state the main point of your essay, wanting to announce what it is that you are going to analyze. Thus the path to succeeding with the thesis statement is to make it correlate with your conclusion. In fact, you might even start writing a conclusion first, and then write a thesis statement based on it.
Create a Body Paragraph
Here it is necessary to highlight the thoughts that the work evoked, the emotions toward the chosen character or its circumstances.
Each idea will have to be supported by examples from the original text of the work. If you say that the problem of war worries the character, then you need to give examples in which this excitement is conveyed to the reader.
The main part is, for the most part, your reasoning about what you care about in the whole story. Show the evolution of your thought here, from what point in the work it originated, how it evolved, and what conclusion it eventually led to.
Book Essay Conclusion
And this is the finale you lead your readers to. So how to write a conclusion for an argumentative essay? You create a final point based on everything you've been describing in the main body, reinstating the main point in the introduction. Mind you, that conclusion shouldn't have any new information that wasn't previously described. You just want to make your thoughts ironclad and protect those from basic criticism.
Need Help Writing an Essay on Books?
How to write an essay on a book when you are not invested in it? If you have an issue with creating an essay on books, then we are more than ready to help you out here. Not everyone is ready to read a book for the sake of making a teacher happy. Sometimes literature can be unbearable with a student who has no interest in or time to engage with it. Nevertheless, your assignment needs to be done and if a perfect score is something you are aiming for, then our paper writing services are the way to go.
Our team is made of literature experts that can learn the book in-depth, knowing exactly what your teacher might be looking for. We stick to the structure described in this article, coming up with a quality outline, and then writing a proper essay that is full of argumentation and persuasiveness.
FAQ
What is the purpose of a book analysis essay?
A book analysis essay is usually created to write your thoughts on a particular book, trying to prove a personal statement concerning it. Perhaps you'd like to dive into the inner thoughts of a character, analyzing what elements led them to a particular path. You can go the other direction and analyze the writer's style, complimenting them on creating this rich world. Furthermore, a book analysis essay can be full of critique for nobody is obliged to love everything.
How to talk about a book in an essay?
The main idea of writing an essay about a book is stating the point that is yours and yours only. The path to success is all about loving what you write, instead of feeling obliged to do something. If you just want to create something for the sake of just making an assignment, then your essay can feel bland. If you don't like the work you need to write an essay on, then go with this direction and bring your fair share of critique.
How to start an essay on a book?
Asking yourself how to start an essay on a book? An essay usually starts with an introduction. You start it with a philosophical sentence that usually invites the reader to reminisce about the contents of the book. This is where you usually state the purpose of your essay, outlining the main point that you are further going to prove in the main body.
How many paragraphs are in a book essay?
The format for a book essay can differ from professor to professor but usually, it has five paragraphs or so. You don't need to create a huge memoir on a particular book. Rather, you pick some narrow aspect hidden within it and try to condense your thoughts into one page. The most important aspect here is to not make it watery, repeating your point with no progress.
How to write an analysis paper on a book with a good outline?
The outline is the blueprint for creating your essay. This is where you want to create your main point, and then plan how you are going to prove it with particular examples from a book. An outline exists to properly structuralize your essay, without feeling random.